Rich Black Japanese Liquid Sumi Ink · Student Grade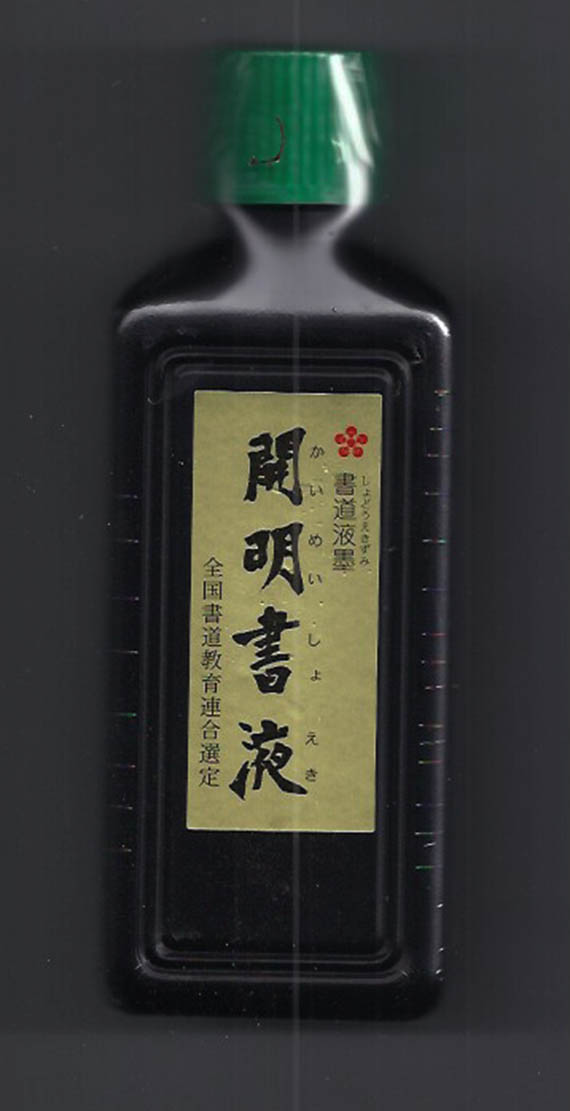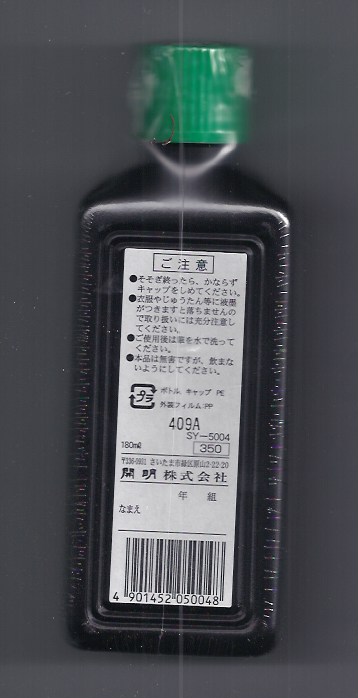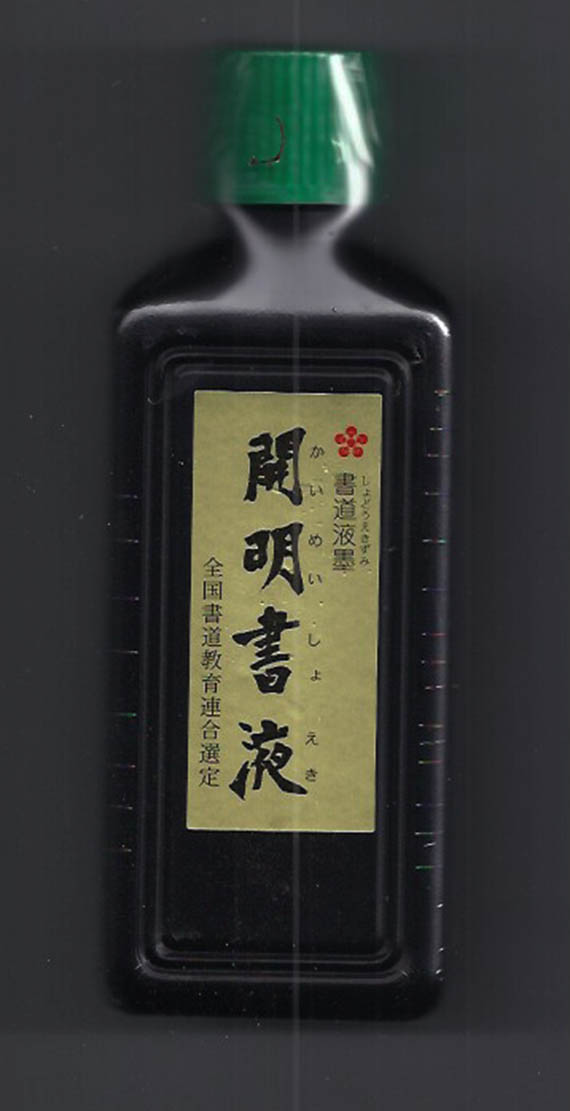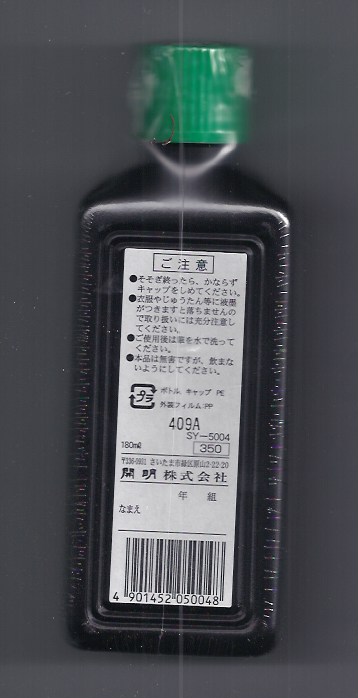 Rich Black Japanese Liquid Sumi Ink · Student Grade
KAIMEI Rich Black Japanese Calligraphy Ink · Student Grade
Japanese National Calligraphy Education Coalition Selection
Size: 180mL
Glossy glue-base liquid ink. Brush will give an even light ink line.
Not just for calligraphy, this sumi ink can be used for "manga" (cartoon), "Gyotaku"(fish print), and other printmaking techniques.

This is good quality black ink for smooth brush strokes. It dries fast, and is a best seller for school calligraphy.